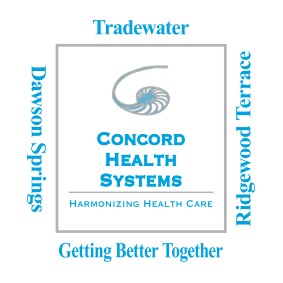 Are you in need of skilled nursing care?  Is a scheduled operation going to require rehabilitation therapies?  Are you searching for respite or comfort care for a loved one?
The facilities of Concord Health Systems offer healthcare options.  Family owned and locally operated, we specialize in long-term and short-term services. Tenured, professional staff provide care in an environment that is safe and secure.
Please utilize the links to the three facilities that make up the Concord Health Systems family.  If you have questions, or would like to schedule a facility tour or an admission conference, please contact that facility or call Mandy Matheny at 270-836-3745.
Dawson Springs Health and Rehabilitation Center:  213 Water Street, Dawson Springs, KY  42408
Phone: 270-797-2025  Fax: 270-797-5768
Ridgewood Terrace Health and Rehabilitation Center: 150 Cornwall Drive, Madisonville, KY 42431
Phone: 270-825-0166  Fax: 270-825-0169
Tradewater Health and Rehabilitation Center: 100 W. Ramsey Street, Dawson Springs, KY 42408
Phone: 270-797-8132  Fax: 270-797-3428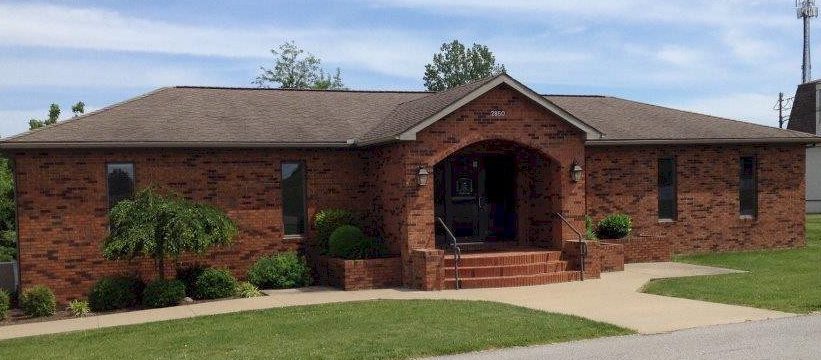 Home Office: 2850 North Main St., Madisonville, KY 42431
Phone: 270-825-2528  Fax: 270-825-2532
NOTICE INFORMING INDIVIDUALS ABOUT NONDISCRIMINATION AND ACCESSIBILITY REQUIREMENTS
---
 Dawson Springs Health and Rehabilitation Center
Margaret B. Curtis, MS, CN, LNHA
mcurtis@concordhealthsystems.com
213 Water Street · Dawson Springs KY 42408
270-797-2025
Tradewater Health and Rehabilitation Center
Administrator Debra Oldham, LNHA
doldham@concordhealthsystems.com
110 West Ramsey Street · Dawson Springs KY 42408
270-797-8131
Ridgewood Terrace Health and Rehabilitation Center
Administrator Jessica Lopez, LNHA
jlopez@concordhealthsystems.com
150 Cornwall Drive · Madisonville KY 42431
270-825-0166