Tradewater Health and Rehabilitation Center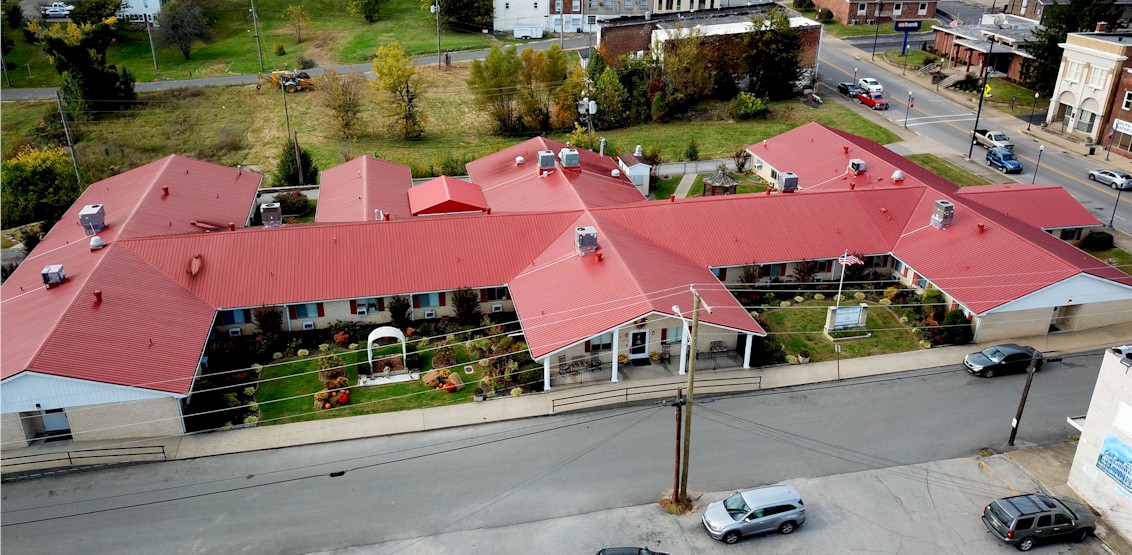 ---
Tradewa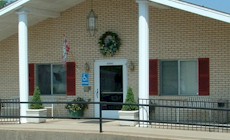 ter Health and Rehabilitation Center is located in beautiful Dawson Springs, Kentucky, close to the Tradewater River. This health center, transformed from the once elegant Century Hotel, evokes community pride and continues to be one of the leading long-term care facilities in Western Kentucky. It is conveniently located 20 minutes west of Madisonville, KY, 64
miles east of Paducah, KY, 30 minutes north of Hopkinsville, KY, and 13 miles from Princeton, KY.  The Western Kentucky/Wendell Ford Parkway, now known as I 69, provides easy access to Dawson Springs.
Staff members and Rehab Care form an effective rehab team.  Therapies are aggressive, creative, respectful, compassionate, motivated and caring.  Services, including physical, occupational, speech/language, restorative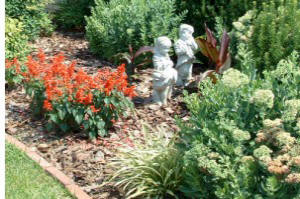 and respiratory therapies are provided to residents and available to outpatients.
Amenities include a spacious refurbished dining room, recreational area with modern equipment, telephone, cable service, and internet access.  Tina Cavanah, Activities Director, coordinates games, Bible study, arts and crafts, movies, outings and music.  Much consideration is given when planning special holiday functions, themed events and birthday parties.
Psychiatric Care, Podiatry, Optometry and Dental Care are available.  Other services include Doppler, IV Placement, Labs, Ultra-Sound and X-Rays.  A registered pharmacist monitors all medications to ensure proper protocol is followed when medicines are ordered, delivered, and dispensed.  A registered dietitian supervises menu planning to ensure each resident receives a diet prescribed by their physician and monitors fluid intake and weight gain/loss. Grooming services are provided by a licensed hairdresser.

Respite Care is available and can be arranged with the Social Services Director.
The Family Council is a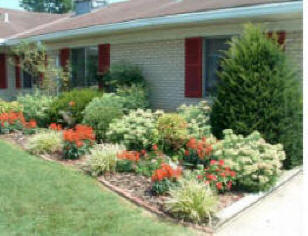 welcomed presence in the facility.  This volunteer group is comprised of residents' family and friends. Council membership is actively promoted.  The council works closely with the Administrator, Director of Social Services, and Activities Director to address resident concerns and present ideas to enhance resident care.
Volunteers play a vital role in facility operations by routinely bringing 'sunshine' to residents via visits, songs, food, games, crafts and religious services.
Weekend admissions are welcome.  Medicare, Medicaid, private pay, and private insurances are accepted.  Tours and/or family consultations can be scheduled by contacting Debra Oldham, Social Services Director/Admission Coordinator, at 270-797-8132.
We invite you to experience the Concord Health Systems approach to care with dignity ever present in a refreshing, small town environment. 
100 West Ramsey Street
Dawson Springs, Kentucky 42408
Phone: 270-797-8132
Fax: 270-797-3428
Administrator: Margaret B. Curtis MS, CN, LNHA
mcurtise@concordhealthsystems.com
Director of Nursing: Beth Ann Yates, RN
byates@concordhealthsystems.com
Mandy Matheny, LNHA 
Director of Quality and Admissions
mmatheny@concordhealthsystems.com
Phone: 270-836-3745
Medical Director: Dr. Michael Hack
In the absence of the Administrator, the DON, ADON or Charge Nurse is in charge of the building, in that order.  The Administrative Assistant or any department leader is always willing to assist with duties.  Feel free to contact any of our team if you need assistance or have questions.  We are always happy to assist you.
~~~
~~~
Member of KAHCF and AHCA
A Concord Health Systems Facility