Ridgewood Terrace Health and Rehabilitation Center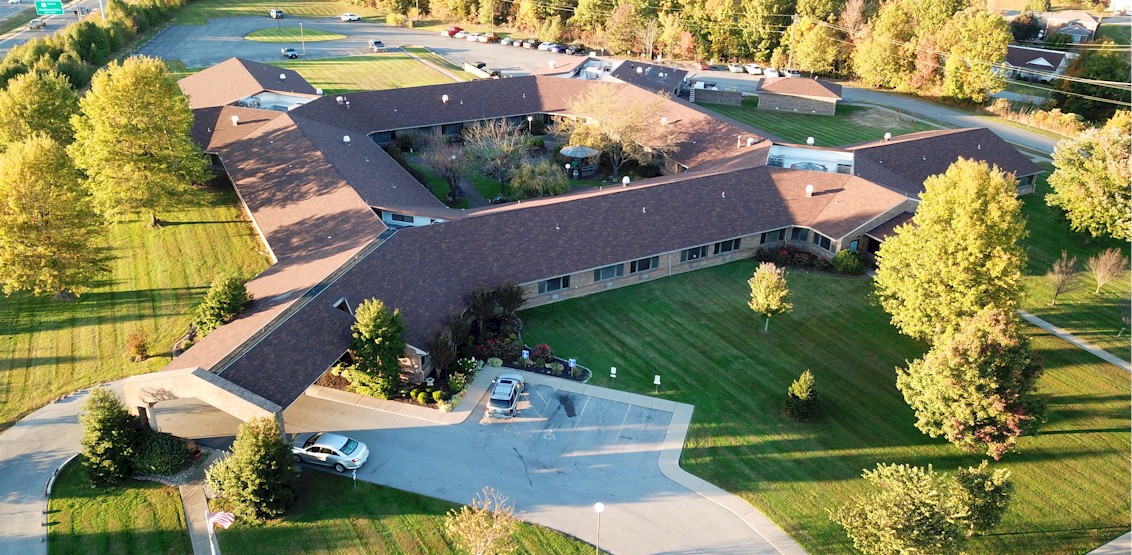 ---
---
Congratulations to our dedicated staff!
Thank you for your service!
---
October 2023 Anniversaries
Summer Clark CNA /CMT     Certified Medication Tech     5 Years
Darla Cobb     Dietary     2 Years
Kim Crick LPN     Unit Manager     7 Years
Paulette McGregor CNA      Nursing     37 Years
Hannah Mercer CNA     Nursing     3 Years
---
September 2023 Anniversaries
Kimberly Bearden     Activities     1 Year
Debra Gibson     Dietary Manager     23 Years    
Brittni Heltsley CNA     Nursing     1 Year
Malone Higgins CNA     Nursing     1 Year
Jeannie Hunt     Dietary Department     7 Years
Tonya Jones RN     Nursing    5 Years
Morgan Morris RN     Nursing     5 Years
Emily Murphy CAN     Nursing     3 Years
---
---
READERS' CHOICE AWARD WINNER 25 CONSECUTIVE YEARS
---
Ridgewood Terrace Health and Rehabilitation Center  is located at 150 Cornwall Drive in Madisonville, Kentucky. This beautifully decorated facility offers private and semi-private rooms with a view of landscaped grounds and courtyard. Accommodations are available for full-time residents and for those needing a short-term stay.  Specialized in-house rehabilitation services, including speech/language, physical, occupational and respiratory therapies are available to residents and outpatients. 
Psychiatric Care, Podiatry, Optometry, Dental Care, Respite Care and Hospice Care are available.  Other services include Doppler, IV Placement, Labs, Ultra-Sound and X-Rays. 
A registered pharmacist monitors all medications to ensure proper protocol is followed when medicines are ordered, delivered, and dispensed.  A registered dietitian supervises menu planning to ensure the resident receives a prescribed diet, and closely checks fluid intake and weight gain/loss. 
Grooming services are provided by a licensed hairdresser in the conveniently located in-house salon. Appointments are scheduled through the Social Services Department. 
The Family Council is a welcomed presence in the facility. This volunteer group, comprised of residents' family and friends, is actively promoted by facility staff.  The council works closely with the Administrator, Director of Social Services and the Activities Director to address resident/family concerns and present ideas to enhance resident care.  Volunteers play a vital role in facility operations by routinely bringing 'sunshine' to the residents and staff via visits, songs, food, games, crafts and religious services.  Events are coordinated and scheduled by the Activities Director, Laurie Crook. 
Weekend admissions are welcome.  Medicare, Medicaid, private pay, and private insurances are accepted.  Facility tours and/or family consultations can be scheduled by contacting Mandy Matheny at 270-836-3745. 
We invite you to visit  Ridgewood Terrace Health and Rehabilitation Center  and experience the Concord Health Systems approach to excellence in health care.
150 Cornwall Drive, Madisonville, KY  42431
Madisonville, Kentucky 42431
Phone: 270-825-0166
Fax: 270-825-0169
Administrator:  Jessica Lopez, LNHA  |  jlopez@concordhealthsystems.com 
Allison Boswell, RN  Director of Nursing  |  aboswell@concordhealthsystems.com
Medical Director: Dr. Harshul Patel
In the absence of the Administrator, the DON or Charge Nurse is in charge of the building, in that order.  The Administrative Assistant or any department leader is always willing to assist with duties.  Feel free to contact any of our team if you need assistance or have questions.  We are always happy to assist you.
~~~
~~~
Member of KAHCF and AHCA
A Concord Health Systems Facility
 NOTICE INFORMING INDIVIDUALS ABOUT NONDISCRIMINATION AND ACCESSIBILITY REQUIREMENTS